Today, social media has become more than just a platform for personal updates and amusing cat videos. It's where businesses can reach out to people, build strong connections, and see a big increase in their Return on Investment (ROI).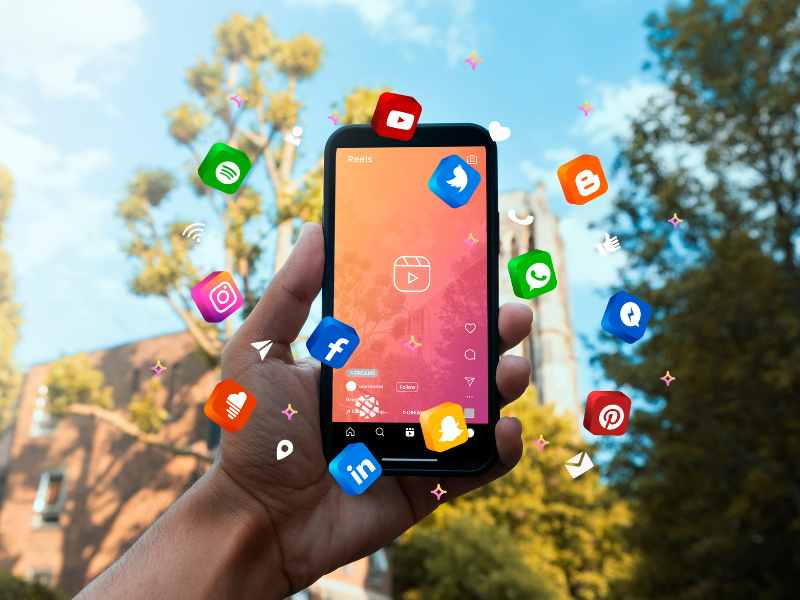 Here at The Brand Development Group, we understand the vital role of effective social media management in reshaping businesses, and we're dedicated to assisting our clients in making the most of this powerful tool. We're here to help you navigate the social media landscape and achieve remarkable results.
Why Social Media Management is Key
Before we jump into how we help our clients, let's chat about why managing social media is so important in today's fast-changing digital world and why it's essential to understand its significance. This is because social media can make a real difference in achieving your goals. So, before we move forward, let's explore its importance.
Audience Reach:
Social media has a huge audience, with billions of active users on different platforms. When businesses use social media well, they can connect directly with the people they want to reach, no matter where they are, and make their audience even bigger.
Engagement:
Engagement is the heartbeat of social media. Engaging and relevant content keeps your audience interested and actively interacting with your brand. Higher engagement translates into stronger customer loyalty and increased brand recognition, both essential factors for long-term success.
Conversion:
While engagement is crucial, the ultimate goal of social media management is converting those engaged users into paying customers. A well-crafted strategy can significantly impact conversion rates, driving a notable increase in ROI.
Bringing Your Social Media Goals to Life with The Brand Development Group
We have honed our social media management expertise to assist clients in achieving their objectives. Here's a deeper look at how we work to maximize your social media presence and turn your aspirations into accomplishments:
1. Customized Strategy:
One size does not fit all. We work closely with our clients to develop tailored social media strategies that align with their unique business needs, target audiences, and industry trends. Our approach is rooted in data and insights, ensuring that every move is calculated for success.
2. Engaging Content Creation:
Our social media team is great at making content that's interesting and shareable.Whether it's posts, articles, attention-grabbing images, engaging videos, or captivating stories, we make sure your content truly connects with your audience.
3. Consistent Posting:
Consistency is the cornerstone of an effective social media strategy. We meticulously plan and schedule your content to ensure it is posted optimally, keeping your audience engaged and your brand top-of-mind.
4. Community Management:
We understand that a strong online presence requires constant nurturing. Our community managers actively monitor comments, messages, and feedback, maintaining a positive online image and promptly addressing customer inquiries.
5. Analytics and ROI Tracking:
In the digital realm, data is king. We harness the power of analytics and data-driven insights to measure the effectiveness of your social media campaigns. With ROI as our North Star, we make data-based decisions and adjustments, constantly refining your strategy to maximize results.
The Path to Your Social Media Success
In the digital age, social media management is not just an option; it's a necessity for businesses looking to thrive in the competitive online marketplace.
At The Brand Development Group, we are dedicated to helping you harness the power of social media to achieve your target reach, engagement, and conversion goals.
If you're ready to take your business to the next level and unlock the full potential of your social media presence, don't hesitate to reach out to us. We're here to make social media work for you and deliver the results you've been dreaming of. The journey to social media success begins here.