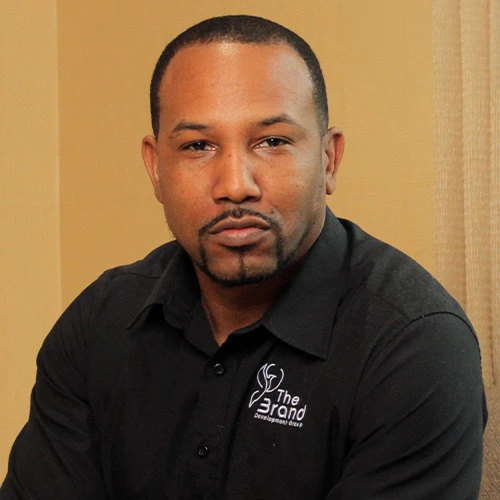 Chris Barrow, our dynamic Chief Technical Officer and Creative Director at The Brand Development Group, is a visionary with a profound skill set that bridges the realms of technical prowess and artistic innovation. With an impressive background as a website developer, Chris brings a keen eye for user experience and design to every project. His technical expertise plays a pivotal role in supporting our core services, ensuring that our clients receive cutting-edge solutions. 
As a master graphic designer and multimedia specialist, Chris's creative direction adds an artistic dimension to our work, crafting visually captivating narratives that resonate with audiences. His professional journey has been marked by a knack for production, team building, and leadership that inspires our collective vision. Chris is a proficient content developer and manager, expertly weaving storytelling into our branding initiatives.
Chris's academic foundation, culminating in a Cum Laude Bachelor of Fine Arts in Advertising from the Art Institute of Atlanta, underscores his commitment to excellence. As an entrepreneur since 2014, his prior venture, Reveal Studios, exhibited his entrepreneurial spirit before merging with two other companies to form The Brand Development Group. Notably, Chris has left his mark on the industry through extensive multimedia collaborations with CBS Corporation and CBS Radio, further solidifying his position as a leader in the field. Chris Barrow is the driving force behind the innovative and artistic direction of our agency, and his expertise is a cornerstone of our success.