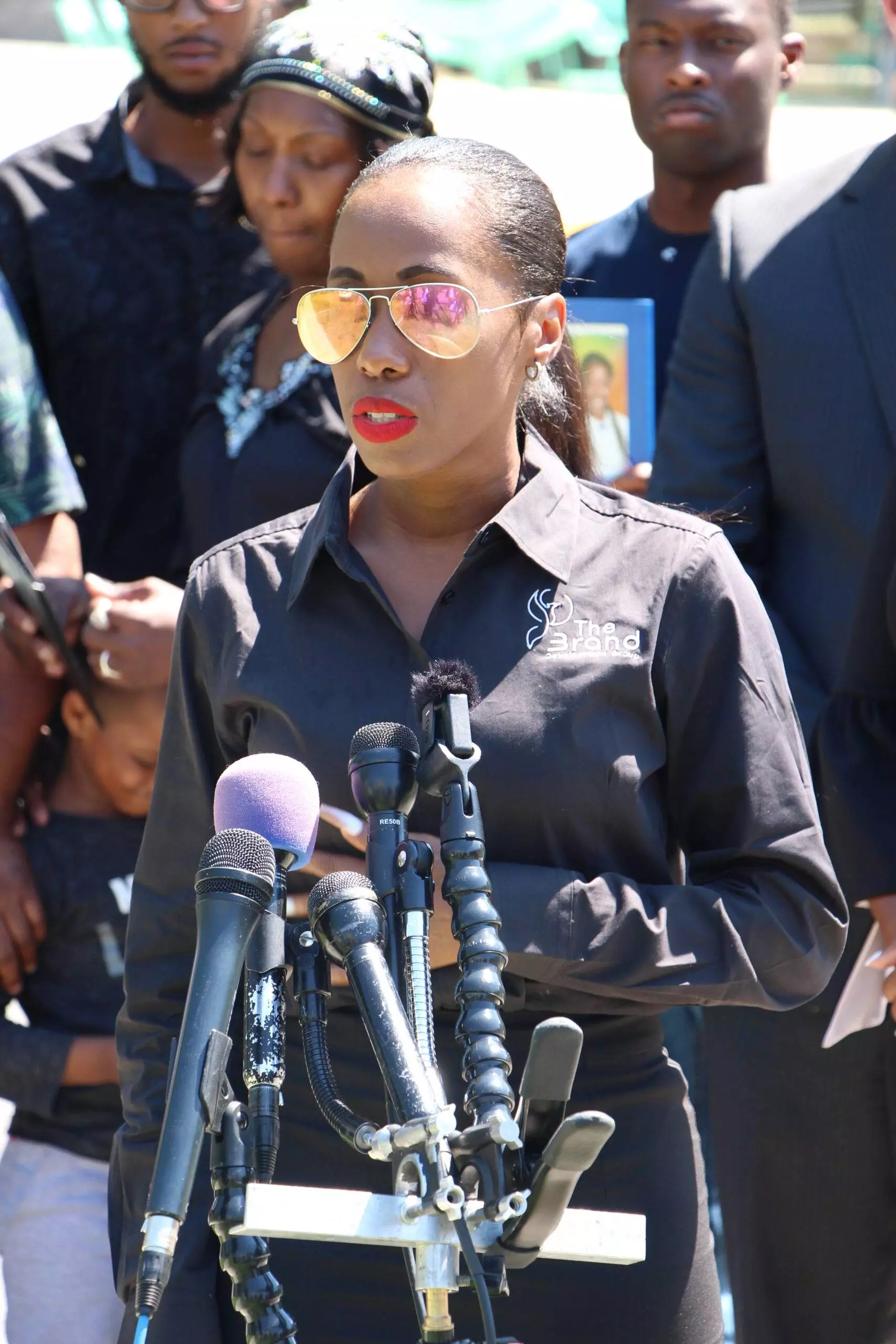 Jodi Lewis is a seasoned public relations and marketing professional, author, and Chief Executive Officer of The Brand Development Group. Jodi has earned two master's degrees from Liberty University and Full Sail University, where she graduated Salutatorian and received four directors' awards, making her one of the youngest students in her program. 
With years of experience providing public relations and marketing services in diverse sectors including non-profit, corporate, entertainment, and private, Jodi's passion for positively branding businesses within the community led her to establish JD Lewis Group (now known as The Brand Development Group) in 2012. Since then, Jodi's expertise has been credited with numerous business successes, such as increased revenue and sales, fundraising, brand and rebranding, public awareness of products and services, event management, and promotions.
Jodi's political acumen and strategic planning were pivotal in assisting the One Bermuda Alliance to win the 2012 Bermuda election, and she went on to develop and implement the strategy used by the Ministry of Tourism with the controversial Gaming Awareness Campaign. Her firm also led the public relations and marketing department for the new luxury marina during the 35th Annual America's Cup Races and has worked with numerous high-profile clients such as Ubersoca Ltd, the Pew Foundations, Buju Banton, and JetBlue. As a founding member of the Caribbean themed cruise known as Ubersoca Cruise, Ms. Lewis manages the organization's marketing, public relations and assists in the operations of what is now one of the largest music festivals at sea. She, along with a small team, organizes over 150 on ship and on land events per year.
In addition, Ms. Lewis has been retained to provide public relations and strategic marketing to law firms, and has represented clients such as civil rights attorney Daryl K. Washington, Attorney Chelsey Lewis and represented the families Miya Marcano and Maurica Manyan. Ms. Lewis led the charge with the changing of a law in the state of Florida and Virginia, that is now known as Miya's Law, as well as the establishment of the Miya Marcano Foundation.
Other notable clients include The Black Cake Company, The Bermuda Tourism Authority, Good Korma Anguilla, Maser Consultants, KLK Law, Fort Knox Telecommunications, Emma Bowen Foundation, Jack & Jill of America Inc., and the City of Hamilton, Bermuda. Ms. Lewis also is a self-published author of a book entitled "Stop Hurting Yourself" and recently was featured as one of the top Caribbean women in both 2022 and 2023 as well as highlighted in Caribbean Elite Magazines Women's History Month initiatives. She has represented clients on notable platforms such as The Breakfast Club, Fox News, Lifetime Television, Ebony Magazine. Travel Noire and more.
After ten years, Jodi decided to merge JD Lewis Group with two other entities forming The Brand Development Group. Ms. Lewis is the proud mother of 2 daughters by the name of Ameina and Amilya, is a member of Delta Sigma Theta Sorority Incorporated, and a former Director on the Bermuda Mental Health Foundation board.